Step away from the mainstream and discover the mysterious side of Japan.
Our destination today is a place called Tenkawa Village in Nara's mountainous Yoshino region.
Over the years, our Japanese-language reporters have been travelling around the country, exploring hidden gems off the well-worn tourist path that are usually only enjoyed by locals.
After stumbling on finds that include a giant yokai statue and a peculiar stop with severed heads, today we bring you yet another unique spot for adventurous travellers, and this one is located in Nara Prefecture.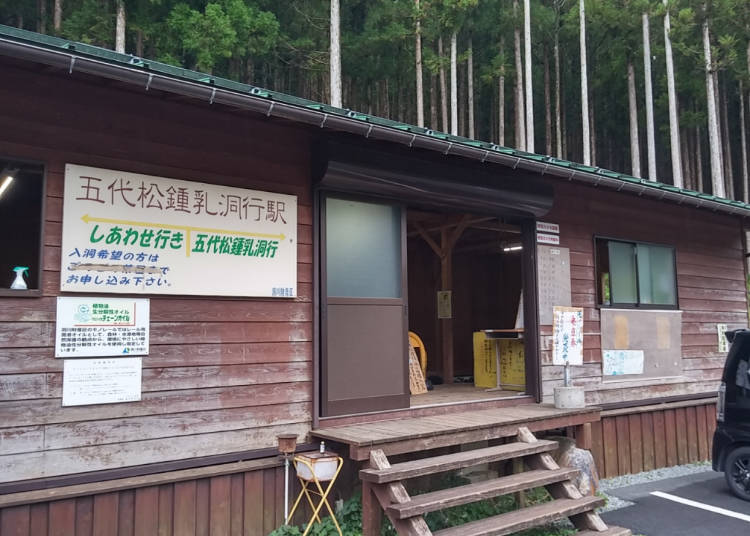 Tickets can be purchased here, with the entrance fee to the cave costing 450 yen (US$4.16).
Tenkawa Village is surrounded by nature and mountains, and many people like to visit for outdoor activities such as camping. One of the most popular things to do here, though, is a trip to the nearby Goyomatsu limestone cave, the highlight of which is the unusual form of transport used to get you there.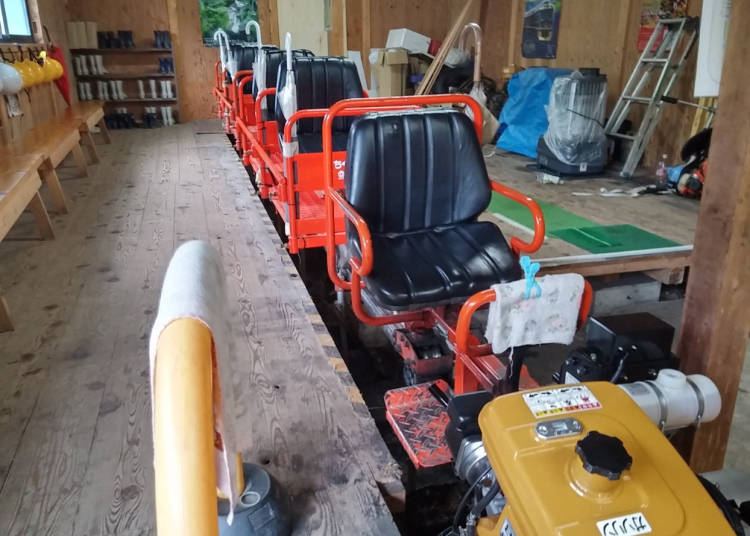 And when we say "monorail", we mean this
Using the parking lot costs an extra 500 yen, which goes towards the "Ground Water Facility Cooperation Fund", and to get up to the cave, you'll need to purchase a ticket on the monorail, which costs 400 yen for the fare up and 200 yen for the fare down.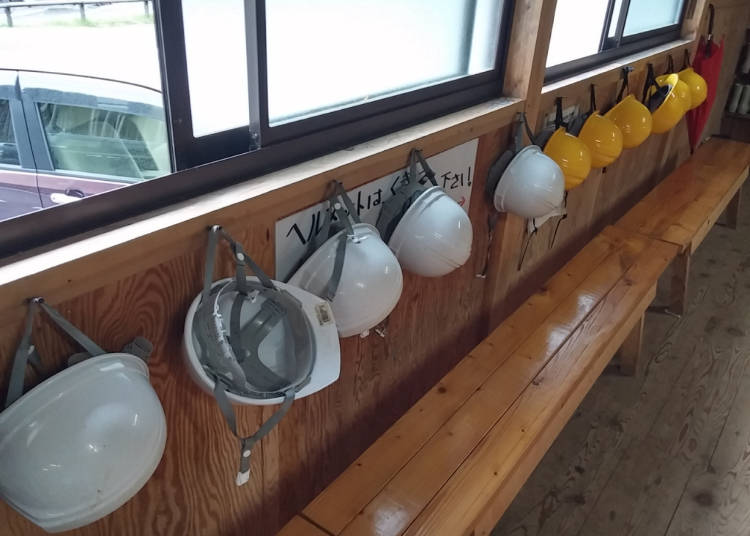 Our reporter Great Muromachi was keen to go on this unusual journey, so after buying his tickets at the reception, he went up to the landing and prepared himself for the trip on the trolley train known as the monorail. It's a rickety trip uphill through a forest, so everybody on board is required to wear helmets for safety.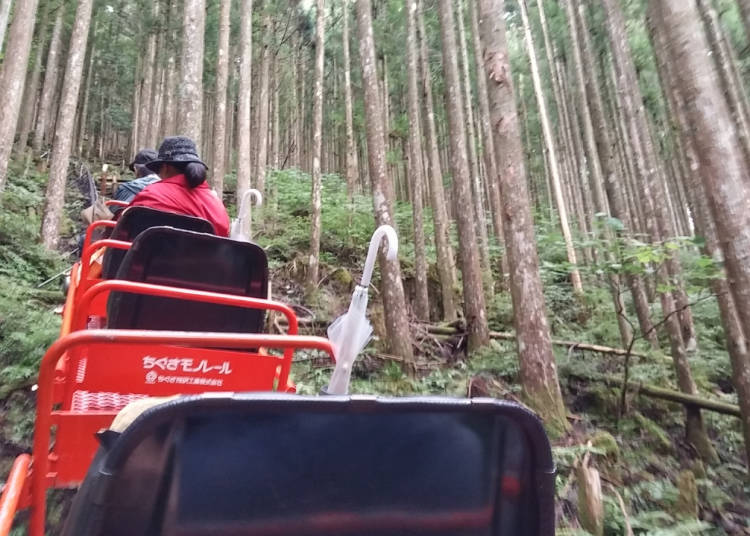 The uncovered vehicle looked more like a roller coaster than a monorail, but with no seatbelts on board, this seemed slightly more frightening. Still, there was no turning back now, so Muromachi hopped in and waited for the driver to board and start the motor.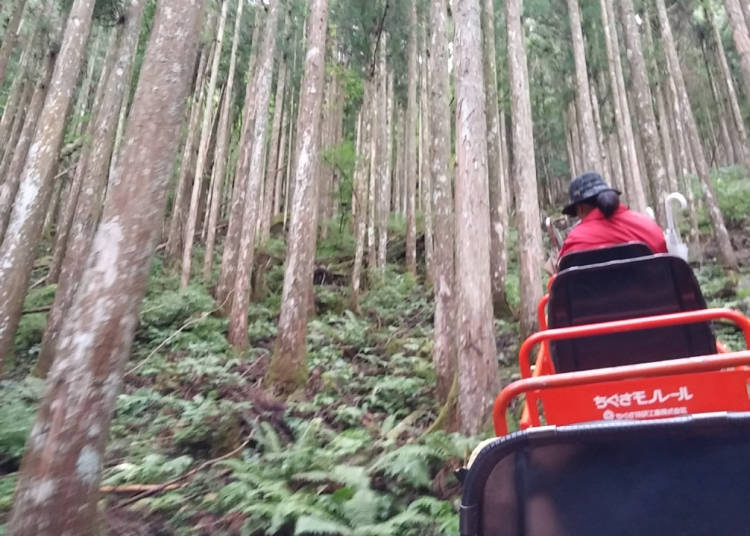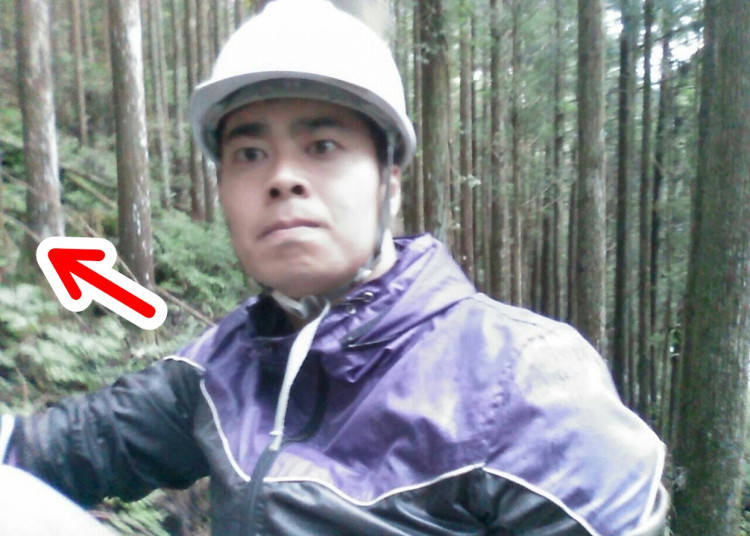 When the ride started, our Great Muromachi didn't look so great at all. The angle of the journey was much steeper than he expected, and with no seat belt, all he could do was hold onto the metal rail in front of him to feel secure.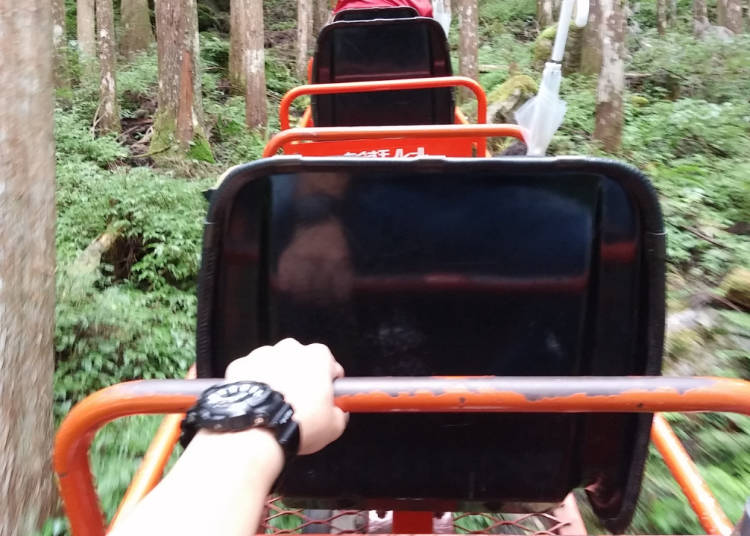 He made the mistake of looking behind him to see what the view looked like, but as soon as he did, he whipped his head around again.
The view was so steep he swore to never look back again.
Muromachi should've known better, really, as he'd already seen the angle of the trolley train before he boarded it.
As the ride progressed, Muromachi gradually grew more comfortable, and was actually able to enjoy the beautiful forest as the ride rambled by.
After about five minutes, they reached the top, and Muromachi was grateful that the weather held out long enough so that he didn't have to use the umbrella, which was kindly provided for passengers.
Stepping off the ride, Muromachi entered the cave, with a local guid…